It's time to focus on your leadership
Develop leadership capabilities and accelerate your impact as a leader with Our Personal Leadership Program – PLP™
Strengthen your competence to lead in a changing world!
For more than 20 years, Acuity World has focused on creating value and sustainable performance through strengthening personal and social skills. We have trained several thousand people in both public organizations and private companies with significant results. 
Effective leadership can have a significant impact on employee engagement, productivity, and retention, as well as overall organizational performance.
Take part in our ambitious Personal Leadership Program – PLP™, if you want to accelerate your impact as a leader and achieve your goals.
Personal Leadership Program – PLP™ I – IV
To lead your team at a level that is deep enough to be effective, it is necessary to develop a complete set of skills that will enable you to read and decode physical signals, understand and use advanced linguistic patterns, and much more. It takes time and practice to learn.
Our Personal Leadership Program is built around four levels. It's up to you how many levels you want to complete and how skilled you want to be.
PL™: In this first module, we will focus on how you lead and motivate yourself effectively. 
PLP™ I: We focus on your resources and how you can easily access them when needed.
PLP™ II: We focus on your communication skills and how you interact and motivate yourself and others.
PLP™ III: Our specialization starts here. The tools from PLP™ I and PLP™ II will be used, and you will be able to immerse in the aspects of particular relevance to you.
PLP™ IV: You will engineer a development program for others on this level.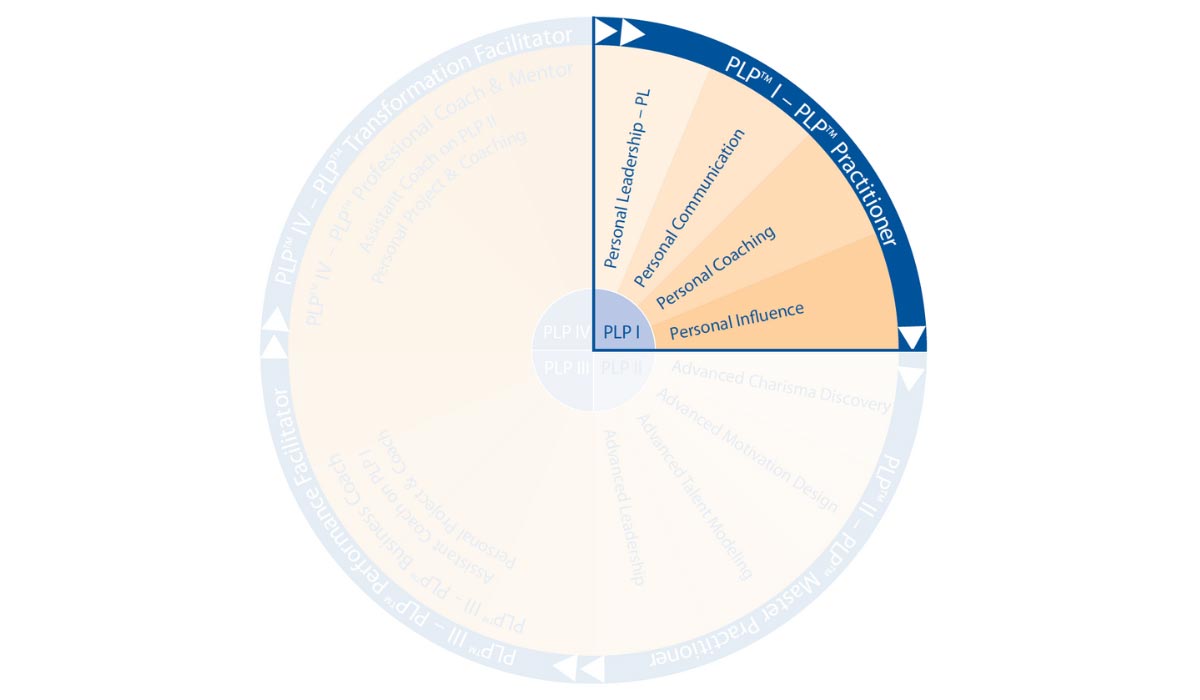 Personal Leadership Program – PLP™ I
PLP I™ certifies you as a PLP™ Practitioner and NLP™ Practitioner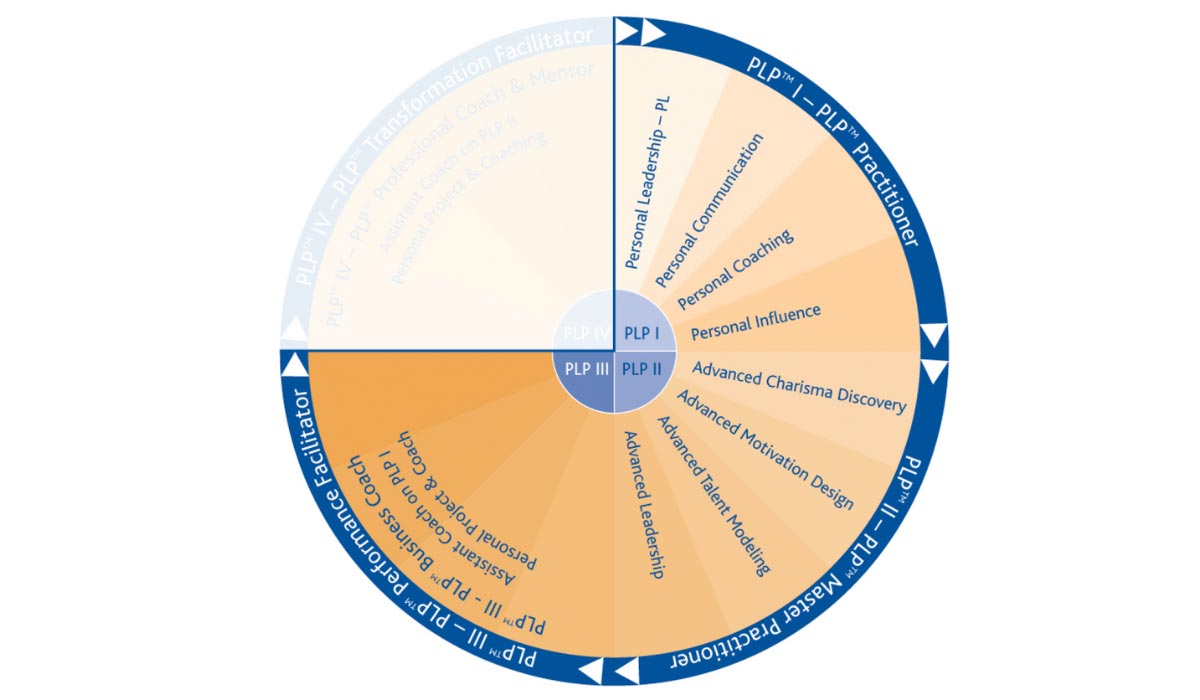 Personal Leadership Program – PLP™ III
14 days (4 modules of 3½ days spread over one year) and 10 Virtual Global Master Classes.
PLP III™ certifies you as a PLP™/NLP™ Business Coach.
Acuity World &
Personal Leadership Program – PLP™
Outstanding personal competence is achievable when people focus their strengths and realize the potential they possess. Outstanding competence within a business unit is a result of the collective personal competence of the members of the unit and is achieved by efficient communication and strong relations between competent individuals in a company.
It is important to possess acuity, the ability to perceive and understand, but this is not enough. We believe that the areas on which we focus are the areas in which we achieve results. In our opinion, the most outstanding companies are those which are able to focus their acuity in the right direction; namely, on what works and not on what doesn't.
Our mission at Acuity World is to help individuals and companies achieve outstanding competence by offering development programs, courses, and coaching based on the Personal Leadership Spiral™ and New NLP™.
As far as we are concerned, a good coach and mentor leads and guides, enabling individuals (clients, employees, or customers) to make fundamental decisions about what is right for them and to take immediate action. Talk is transformed into action when you are together with a good coach. This is when coaching becomes effective and not simply a couple of hours of pleasant conversation.
In order to be able to work effectively as a coach and mentor, you need to be able to lead yourself mentally and physically. It will enable you to establish an effective framework for the person you are coaching. This is why we call our program the Personal Leadership Program. You must be able to lead yourself before you can lead and coach others.
You must be able to lead yourself before you can lead and coach others.
Do you want to accelerate your impact as a leader? Join our program now!