Systemic Blended Learning
How to transform training into culture
To create optimal learning, we developed a new concept – Systemic Blended Learning. which ensures that the participants in our trainings can thrive on learning from different platforms, including all of the following training delivery formats. 
Virtual training 
On-the-job training
Face-to-face training 
Each training format has its advantages. We use all these different formats in our training programs at various stages of our projects for different levels of participants. 
Virtual training is especially good for onboarding new employees, learning re-visit, and building a common language across departments for better communication and standardization. 
On-the-job training is highly effective for learning application, skills mastery, and results sustaining. That's why we highly recommend that before and after the handover of a project. With a follow-up maintenance plan developed with our clients, we can ensure that the learning and positive impact sustains in the long run. 
Face-to-face training is crucial in competence building and behavioral changes. In this format, we can address each participant's needs to a greater extent. They can also practice the skills with each other and get instant personal feedback on the spot from the trainer. 
As an example, the figure below shows which products we have in our sales training program – Personal Selling Program PSP™. We can select these training products when designing a tailor-made solution for our clients.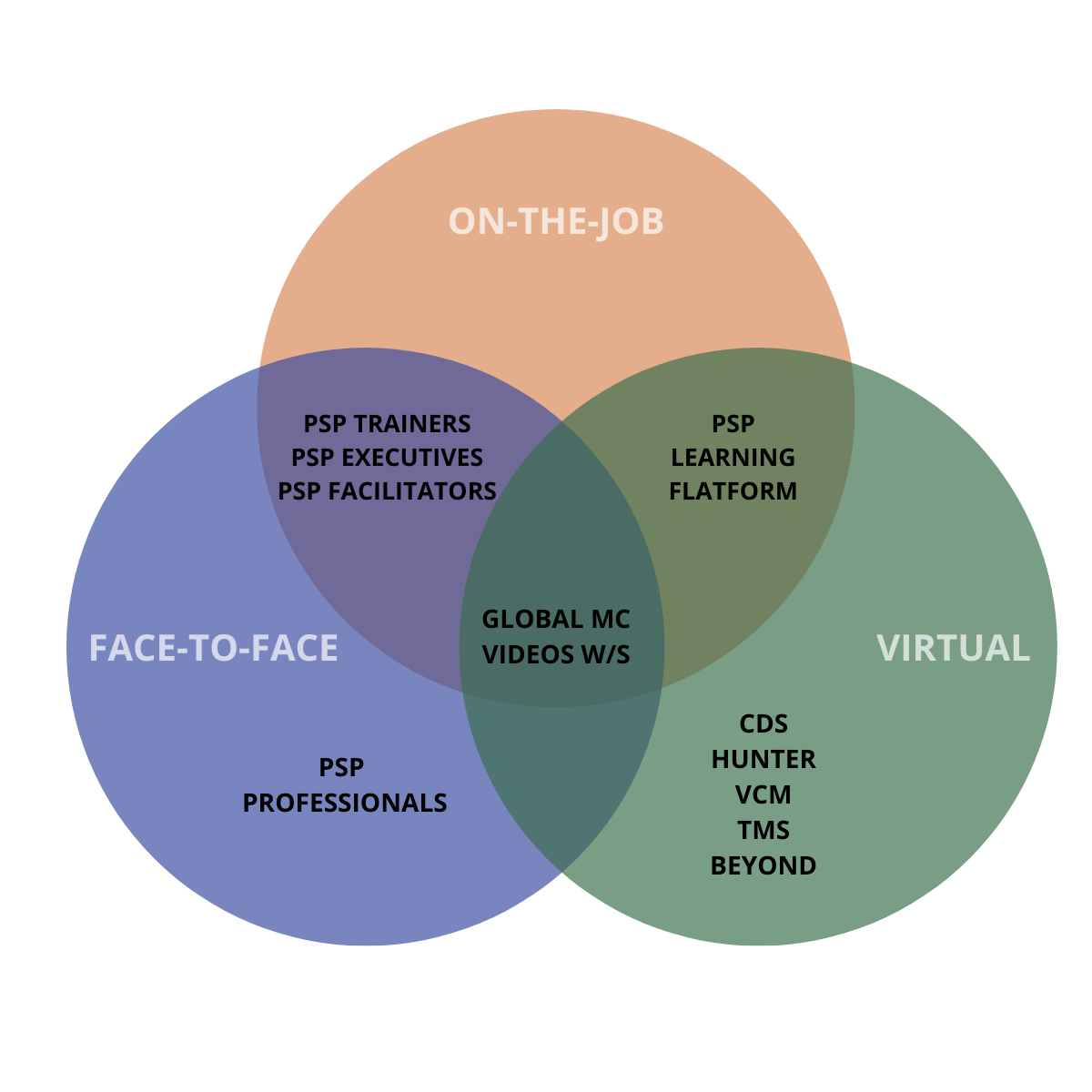 With systemic blended learning, participants' learning happens at all levels. It ensures effective skills-building and successful implementation of the learning throughout the whole organization fast.